Answers

Aug 21, 2017 - 11:05 AM
Yes, but... if you want to see the SYNC signal on the screen and control it use a
Sync (trigger) lead with bananas.
The mt5200 manual says...
"Connecting the Trigger Connector (BNC) lead allows you to trigger the ignition pattern off a single firing cylinder. This input is also used for the RPM meter displayed in the Graphing Multimeter."
"Sync Probe: Connecting this lead will allow you to synchronize the analyzer to a specific signal. Required on ignition systems which use secondary ignition spark plug wires."
The creators of the MST5200 designed it with a BNC input for SYNC, as shown in the images below. The drawback of this type of connection is that it does not let you see or control the SYNC signal on the screen.
To see and control the SYNC signal on the screen you need to use a
lead with Bananas
that will connect to any of the 4 channels.
Source:
https://www.boschdiagnostics.com/pro/sites/pro/files/mts_5200_operator_manual.p
df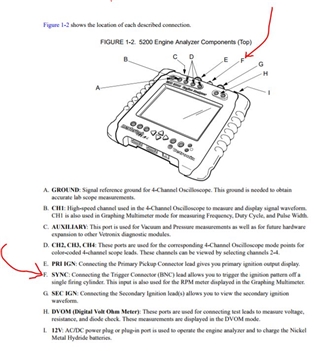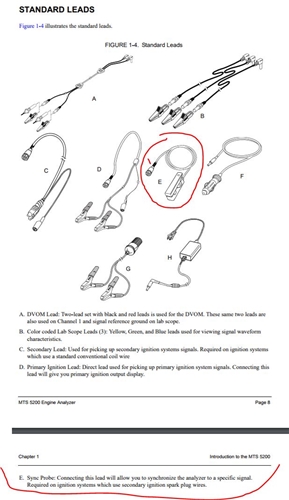 Source: Staff