Answers

Aug 14, 2014 - 02:18 PM
Below is a scan of a the flyer for the J2534 Toolbox software which is included with every CarDaq.
A demo version of the software is not available.
You can download the software but after you install and open it you will be prompted to connect your CarDaq or Mongoose to the PC in order to use the Toobox software.
http://www.drewtech.com/downloads/j25...
Click the image to enlarge it.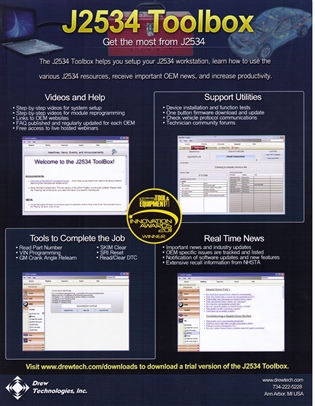 Source: Staff