Answers

Nov 14, 2018 - 04:28 AM
The 906Bt does have the ability to do some learn keys in some vehicles depending on manufacturer.
If OE does it by activation or coding, then Autel probably will do it.


If OE requires programming then must use a J2534 device and may need an LSID.


If OE requires PIN and if you have the pin, then Autel might do it. The Autel does not pull all PINs, but in some cases can bypass the PIN requirement.

To get a better idea of key capabilities, you can search Autels coverage data base


Details for the Autel Maxisys coverage are available on this page: https://pro.auteltech.com/measurecarApp-1-1.html?m=94&operatorType=1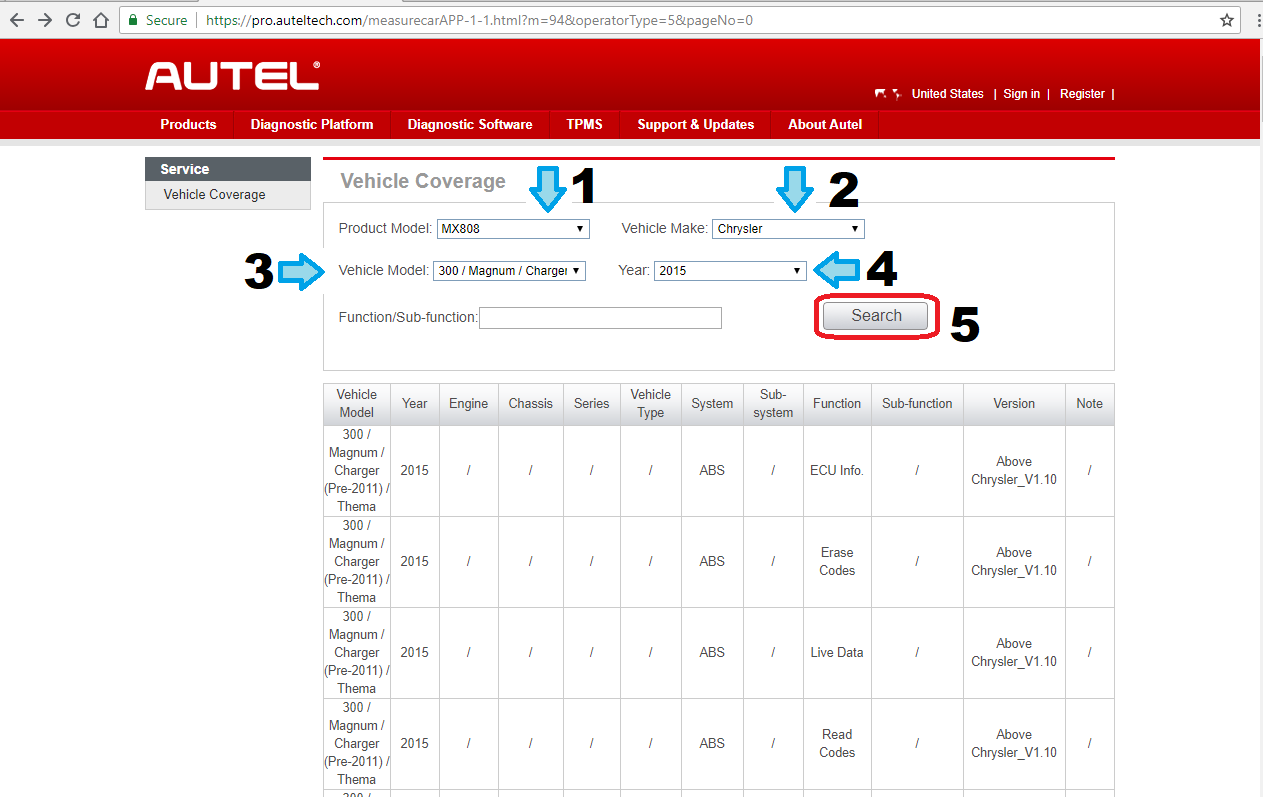 1 - Select the Autel Tool from the list (i.e. MS906, Elite, Mx808, etc.)
2 - Select a Vehicle Manufacturer
3- Select a Vehicle Model
4- Select the Vehicle Year
5- Click Search
6- Refine the results by typing key in the Function box
Coverage will be listed in an undetermined order, grouped by System. (ABS/Engine/Airbag)
Details and specificity vary by manufacture.

Here is an example of a Honda Accord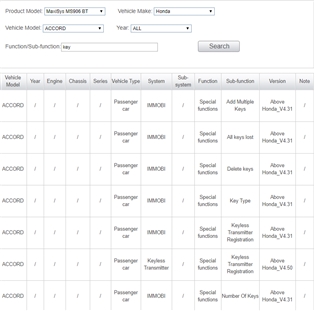 Source: SA
---

Dec 27, 2019 - 06:00 AM
I own a 906bt and I was able to pull pin code on an Audi a4 and program key but failed to do so onaVW golf today.