Answers

Oct 22, 2018 - 05:37 AM
Autel does not currently list the 2008 Murcielago in its vehicle coverage.
You would have to contact Autel to see if more recent updates have added support for that vehicle.
However, it is not intended for use to support aftermarket high performance vehicles. If the vehicle is covered, it might allow you to read trouble codes, view data, and potentially perform system test, but it will not allow you to modify or edit any engine operating parameters.
Details for the Autel Maxisys coverage are available on this page: https://pro.auteltech.com/measurecarApp-1-1.html?m=94&operatorType=1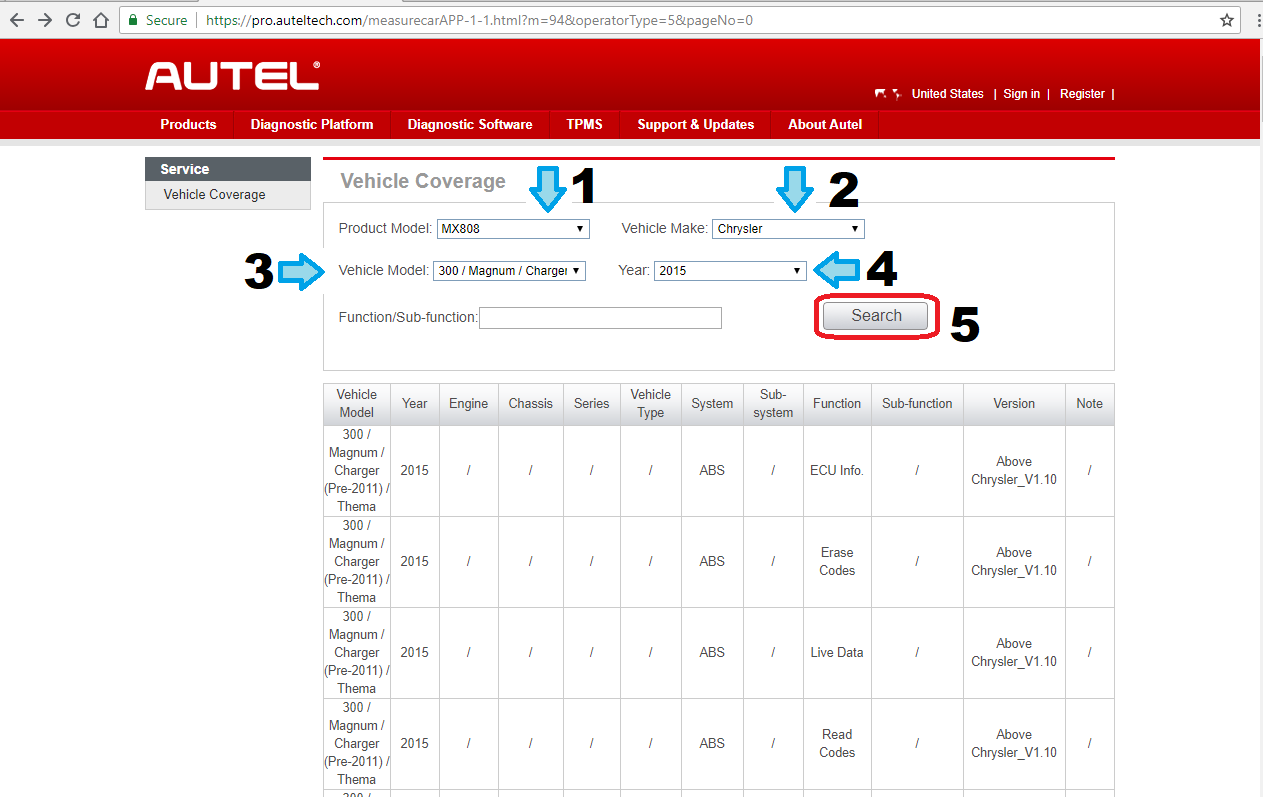 1 - Select the Autel Tool from the list (i.e. MS906, Elite, Mx808, etc.)
2 - Select a Vehicle Manufacturer
3- Select a Vehicle Model
4- Select the Vehicle Year
5- Click Search
Coverage will be listed in an undetermined order, grouped by System. (ABS/Engine/Airbag)
Details and specificity vary by manufacture.
Source: SA