Answers

Mar 25, 2018 - 01:20 PM
Yes, they are not two exclusive settings, just a statement that it can measure pressure above and below atmospheric.
---

Mar 26, 2018 - 07:23 AM
In 2016, Fluke confirmed that they changed the pv350 circuit board. This newer design clips waveforms, meaning, the new design change does not work well with labscopes.
The older pv350 and the current Pico WPS will display both pressure and vacuum.
The screenshot below, from a Pico WPS, shows the exhaust valve opening but the intake valve is not.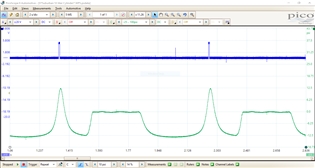 Source: BS