Answers

Aug 17, 2017 - 11:30 AM
You can save *.BMP and *.AES files from the uScope.
*.BMP is a screenshot of the screen.
*.AES is the data for the signal on the screen.

(Click images to enlarge)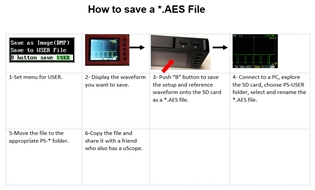 When a *.AES file is created it saves the setup of the current screen, you can then use it as a preset for future tests.
You can also rename these files and put them into the appropriate Preset folder.

With ScanShare.IO you can display the datapoints that are embedded in *.AES files.
Below is a post from https://www.facebook.com/aeswave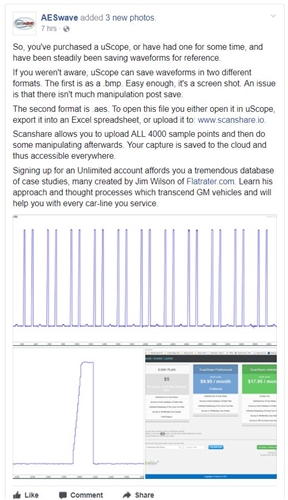 You can also use Exel to open *.AES files.
This post is from https://www.facebook.com/groups/aeswavetechfeed/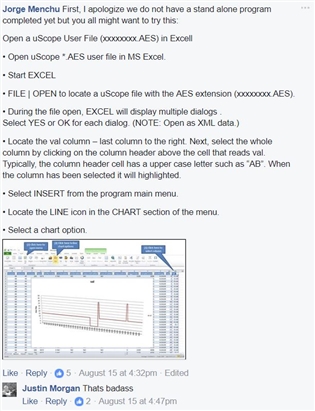 Source: Staff