Answers

Feb 28, 2017 - 11:05 AM
It can work but you will have to manually setup the scope.
I am sorry we don't have any sample screens.
Additionally, an adapter it required to connnect the 2 leads from Mixmaster to a Snap-on scope.
Adapter for BNC to Banana:
Flexible Adapter -- Stacking B-Plugs to Female BNC (AES# 08-86-F).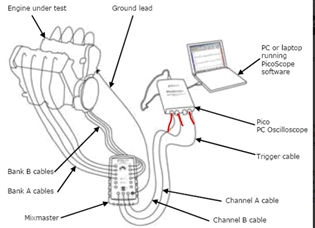 Source: MF