How does the 12 month enhanced "subscription" work? It no longer functions after a year unless updated??
The enhanced functions are disabled after one year until updates are paid for and installed?
Status:
Open
Jan 20, 2016 - 06:57 PM
---
1

answer
Answers

Jan 24, 2016 - 06:08 PM
No, all scan tool function will continue to work.
Answer this question
View More Product Details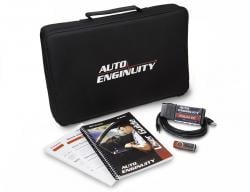 View all AutoEnginuity (Pro-Line Bundle) Questions & Answers
Other Questions Needing Answers