Answers

Jul 17, 2015 - 03:38 PM
The best transducer on the market for automotive is the Pico WPS500X Pressure transducer Kit (AES# pt-PP939) Overview:
http://www.aeswave.com/WPS500X-Transd...
You can use the Pico WPS500X with practically any scope including the uScope for: - in-cylinder to check compression *
- intake to ready negative *
- fuel rail to check fuel pressure
- to check transmission pressure
* Without a second channel you cannot view the the relationships these signals have to other events occuring in the engine. To get the full benefit of a pressure transducer you should have a scope with at least 2 channels.
This signal was captured with a Pico WPS500X off a Toyota with a bad cylinder.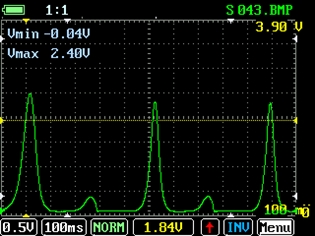 Source: KP