Does the master kit for the USCOPE have the 10:1 leads for primary ignition?
I wanted to know if it has 10:1 leads or do I need to get something extra. Is the USCOPE safe to use on fuel injectors and primary with everything that comes in the kit? Thank you. I'm asking because I have just the USCOPE master kit and want to know If i need anything else to add to it.
Status:
Open
Apr 03, 2015 - 10:29 AM
---
1

answer
Answers

Jul 17, 2015 - 04:55 PM
The Master Kit does not include a Primary probe.
Source: Staff
Answer this question
View More Product Details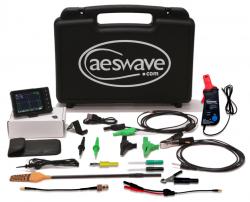 View all uScope Master Kit 1-channel automotive scope Questions & Answers
Other Questions Needing Answers