Answers

Aug 14, 2014 - 01:50 PM
The ESI 695 connects directly into the UEI ADL7100 scope, the two units are compatible with each other.

However, the scope may be preventing a good connection. To ensure a good connection with this scope you often need to trim the plastic off the plastic shroud of the amp probe's bananas so that the metal plug is flush with the tip of the shroud.

Click the image to enlarge it.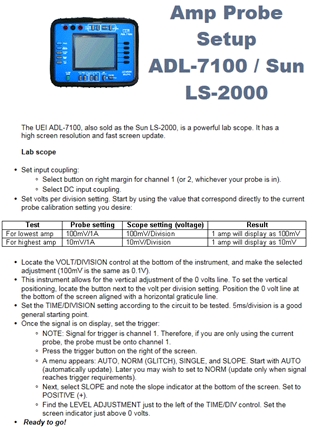 This is an excerpt from Jorge Menchu's Master Low Current Probes DVD and Manual (DVD) (AES# 09-06-DVD): http://www.aeswave.com/AES-Mastering-...
Source: Staff